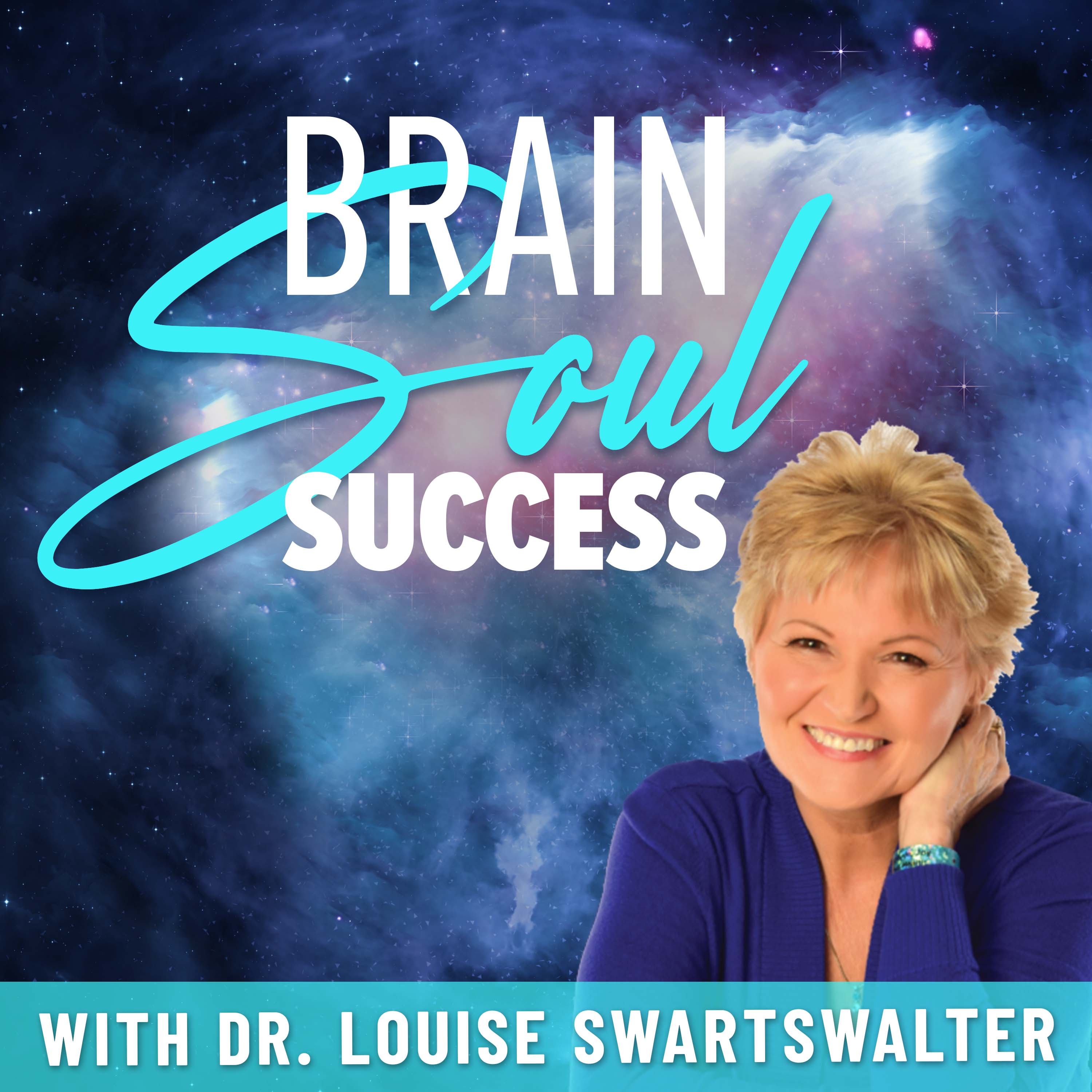 Welcome to the Brain-Soul Success Show where we learn, explore and create your powerful positive healing for life! If you are tired, feel stuck or frustrated the answer is in the little known brain-soul connection. Get ready to 10 X your results, achieve your goals faster and learn the 5 part mind-body- soul methodology that has transformed 50,000 lives- The B.R.A.I.N. System. Each week we share inspiring stories, brain tips and soul journeys from experts and guests who have overcome trauma, failure, hardships and reached amazing success in their lives. Many have used the B.R.A.I.N. system to 10 X their life goals. I am Louise Swartswalter, the creator of Brain -Soul Success. Isn't it time for you to be YOU- 100% our soul truth?
Episodes
Tuesday Dec 28, 2021
Tuesday Dec 28, 2021
In this day and age, it seems like a lot of people are going through massive stress and anxiety. Mental health is a very hot topic and more and more people are looking to find alternative ways, not only to have healthier bodies, but more importantly, how to improve their mental well being and live their life to the fullest. 
We are very lucky to have Dr. Elena Villanueva, a holistic medicine coach who is recognized as one of the forward thinkers and visionaries for change in our mental health system. Dr. V is an international speaker, health influencer, & co-author of The Longevity Code. Dr. V's unique approach incorporates the merging of science and spirituality & the integration of the mind, body and spirit.
Inside this episode: 
Listen to Dr. V's story, from having three sports medicine practices working with Olympic athletes all over the world to losing her memory, living in her car and being physically ill. You will be wowed on how she rewired her neurology to live in the present moment and bounce back to live her best life. 

Why the 'blame economy' is not helping you grow and how taking the driver's seat can help you control all aspects in your life. 

How genetics and brain chemistry affects mental health. 

Merging science and spirituality to achieve TRUE healing. 

Learn the tools to clear negative emotions and self sabotage.
The good news here is that people can actually heal themselves. If you want to know more about Dr. V and her work, visit her website at https://www.modernholistichealth.com/ 
Remember to like, share and subscribe to our Podcast. Leave your review and share your learnings from this episode! 
Love, 
Louise
P.S. Learn how to get focus, balance and clarity. Do these 12 little exercises daily and feel an amazing shift in under 5 minutes! https://www.louiseswartswalter.com/mindgemsgift/