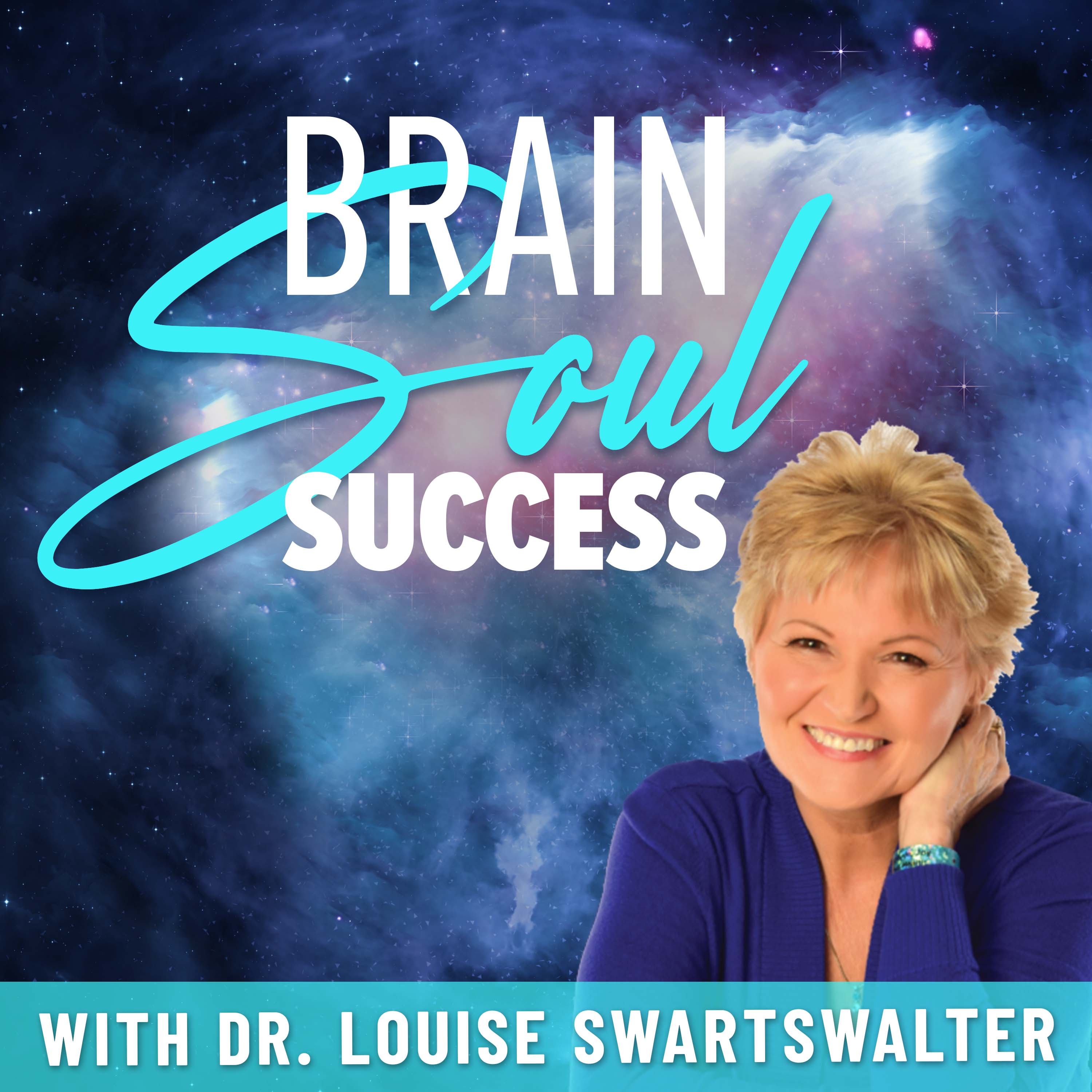 Welcome to the Brain-Soul Success Show where we learn, explore and create your powerful positive healing for life! If you are tired, feel stuck or frustrated the answer is in the little known brain-soul connection. Get ready to 10 X your results, achieve your goals faster and learn the 5 part mind-body- soul methodology that has transformed 50,000 lives- The B.R.A.I.N. System. Each week we share inspiring stories, brain tips and soul journeys from experts and guests who have overcome trauma, failure, hardships and reached amazing success in their lives. Many have used the B.R.A.I.N. system to 10 X their life goals. I am Louise Swartswalter, the creator of Brain -Soul Success. Isn't it time for you to be YOU- 100% our soul truth?
Episodes
Thursday Feb 16, 2023
Thursday Feb 16, 2023
Dr. Betsy Greenleaf: Clearing Money Blocks
Today's episode is all about clearing money blocks…clearing anything in the energy field blocking your abundance. 
I am joined by my friend, Dr. Betsy Greenleaf, who is an OBGYN and we decided to hop on to do a bit of a unique episode that serves as an example of part of the process that I do with my clients called the BRAIN System™.
In this episode, we're digging in with Dr. Betsy to get to the center of her goals, holding intention for those goals, clearing the ancestral blocks, belief systems, and patterns that are holding her back, and putting in the new program to help her achieve success.
The truth is, we hold traumas and emotions in the spaces of the brain. And when we clear that out, it gives you more space, and allows you to create what you want to create and bring in that abundance.
So, we go really deep in this episode to uncover some past traumas for Dr. Betsy that go back to her grandfather, and what you'll hear is that the energy from way back then found its way into Betsy's life experiences and beliefs. It's really amazing and actually gave us chills as we were cleaning this energy. 
And the best part is, you can feel this change too just by listening to this episode. We're clearing the blocks that are in the brain and in the soul, and even ancestral to free you up to be able to move forward and create your dream. So, be sure to tune in so that you too can change your belief around money and believe that you are worthy and deserving of it.
My free GIFT to you! Download Mind Gems - 12 exercises that you can do in less than 5 minutes to literally change your focus and balance! Grab your gift here: https://www.louiseswartswalter.com/mindgemsgift/
To Your Success,
Love, Louise