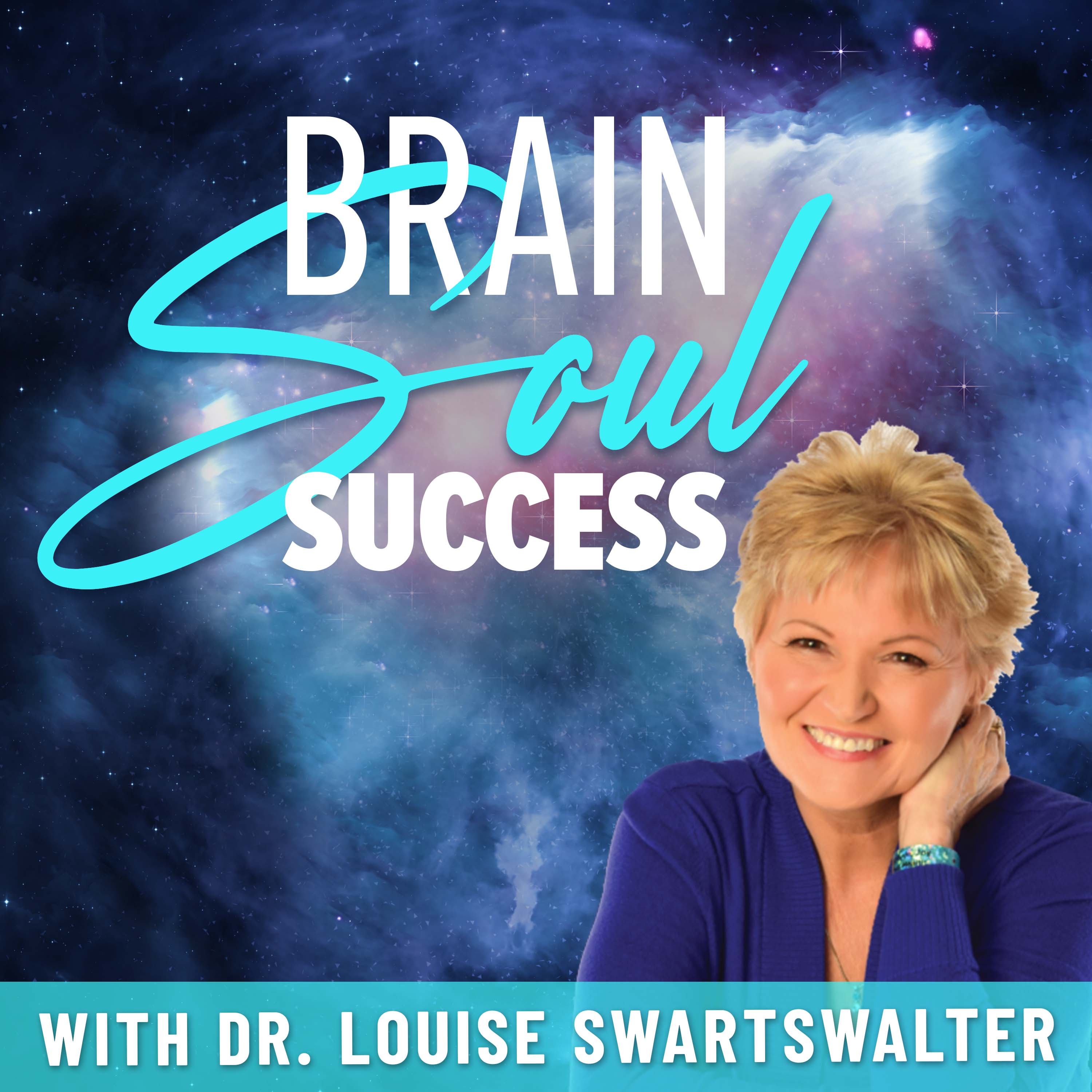 Welcome to the Brain-Soul Success Show where we learn, explore and create your powerful positive healing for life! If you are tired, feel stuck or frustrated the answer is in the little known brain-soul connection. Get ready to 10 X your results, achieve your goals faster and learn the 5 part mind-body- soul methodology that has transformed 50,000 lives- The B.R.A.I.N. System. Each week we share inspiring stories, brain tips and soul journeys from experts and guests who have overcome trauma, failure, hardships and reached amazing success in their lives. Many have used the B.R.A.I.N. system to 10 X their life goals. I am Louise Swartswalter, the creator of Brain -Soul Success. Isn't it time for you to be YOU- 100% our soul truth?
Episodes
Thursday Apr 27, 2023
Thursday Apr 27, 2023
Do you feel as though you've hit a glass ceiling in your life or business? 
Are you feeling stuck and not sure how you're going to reach your goals and achieve your dreams?
Let's clear that energy! 
Using my 5-part BRAIN System™, you have the ability to manifest the life that you desire! My clients have used these tools over the years to attract abundance in so many areas of their lives…more money, better relationships, positive mindset, more clients - the possibilities really are endless when you clear the energy from the spaces in your brain that are causing you to feel lost, stuck, and like you just can't stay ahead.
I looked back and I have been running these classes since 2008! In 15 years I have helped people attract over 1 million dollars and attract partners, clients, vacations, promotions, tax refunds, movie roles and opportunities.
Whohoo! Abundance!!  
Join me on May 17th for a powerful masterclass to learn the tools that will help you clear energy to receive all of the abundance you desire. 
3 Brain Hacks to Attract Abundance: Break through your Abundance Ceiling and Make it Stick! 
Get ready to…
Learn 3 simple brain hacks to attract abundance

Discover quick brain exercises that dissolve your resistance

Learn how to immediately reframe negative thoughts and self-sabotage

Leave transformed, feeling empowered and lighter
Register here: https://louiseswartswalter.lpages.co/abundancemasterclass/