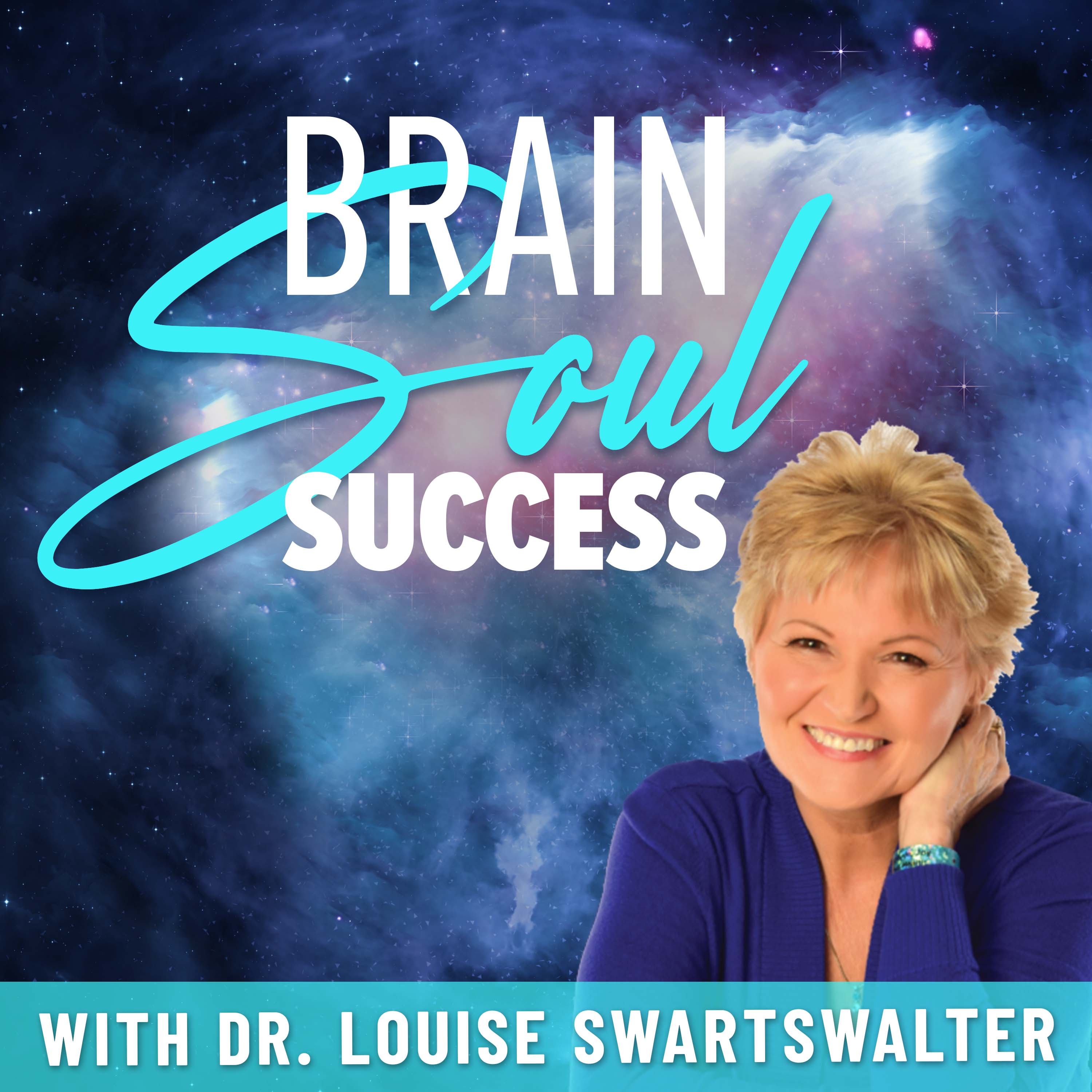 Welcome to the Brain-Soul Success Show where we learn, explore and create your powerful positive healing for life! If you are tired, feel stuck or frustrated the answer is in the little known brain-soul connection. Get ready to 10 X your results, achieve your goals faster and learn the 5 part mind-body- soul methodology that has transformed 50,000 lives- The B.R.A.I.N. System. Each week we share inspiring stories, brain tips and soul journeys from experts and guests who have overcome trauma, failure, hardships and reached amazing success in their lives. Many have used the B.R.A.I.N. system to 10 X their life goals. I am Louise Swartswalter, the creator of Brain -Soul Success. Isn't it time for you to be YOU- 100% our soul truth?
Episodes
Thursday Apr 07, 2022
Thursday Apr 07, 2022
Everyone is Psychic with Ann O'Brien
Do you sometimes hear that inner voice that somehow points you in the right direction and makes you make the right choice? Or do you experience "feeling" that something is just off without a real reason? Yes, you have an inner guide and that's your intuition!
I am delighted to have on the show Ann O'Brien, an author, intuitive and a teacher of practical intuition. She has supported thousands of private clients and has spoken and taught around the United States. She is the author of the Amazon best selling book, A Woman's Guide to Conscious Love. And she is releasing her new book, Everyone is Psychic - How to Awaken Your Intuition to Improve Relationships, Enrich Your Life and Read Others. 
Inside this episode: 
Listen to her journey on how she discovered the mystic world, starting at the young age of 14 

What it really means to be a psychic and why everyone can be one  

How to use your intuitive ability to heal relationships. 

Anchoring your body with your spirit and soul to live in alignment with the physical world.  

If you are an empath, you can easily absorb other people's energy. Ann shares a simple exercise on how to recognize and clear energy that is not yours.

How to dive into your deeper truth and find healing using your innate psychic abilities. 
This is one episode that you just have to listen to if you are an empath or an intuitive. Ann is very generous with us in sharing a number of exercises and actual techniques on how to harness your psychic skills during the podcast. 
If you want to learn more, you can check out her new book, Everyone is Psychic. Click here to order place your pre order  today. Annobrienliving.com 
Remember to like, share and subscribe to our Podcast. We are on Spotify too. Just search "Brain Soul Success Show". Leave your review and share with your friends! 
Love,
Louise