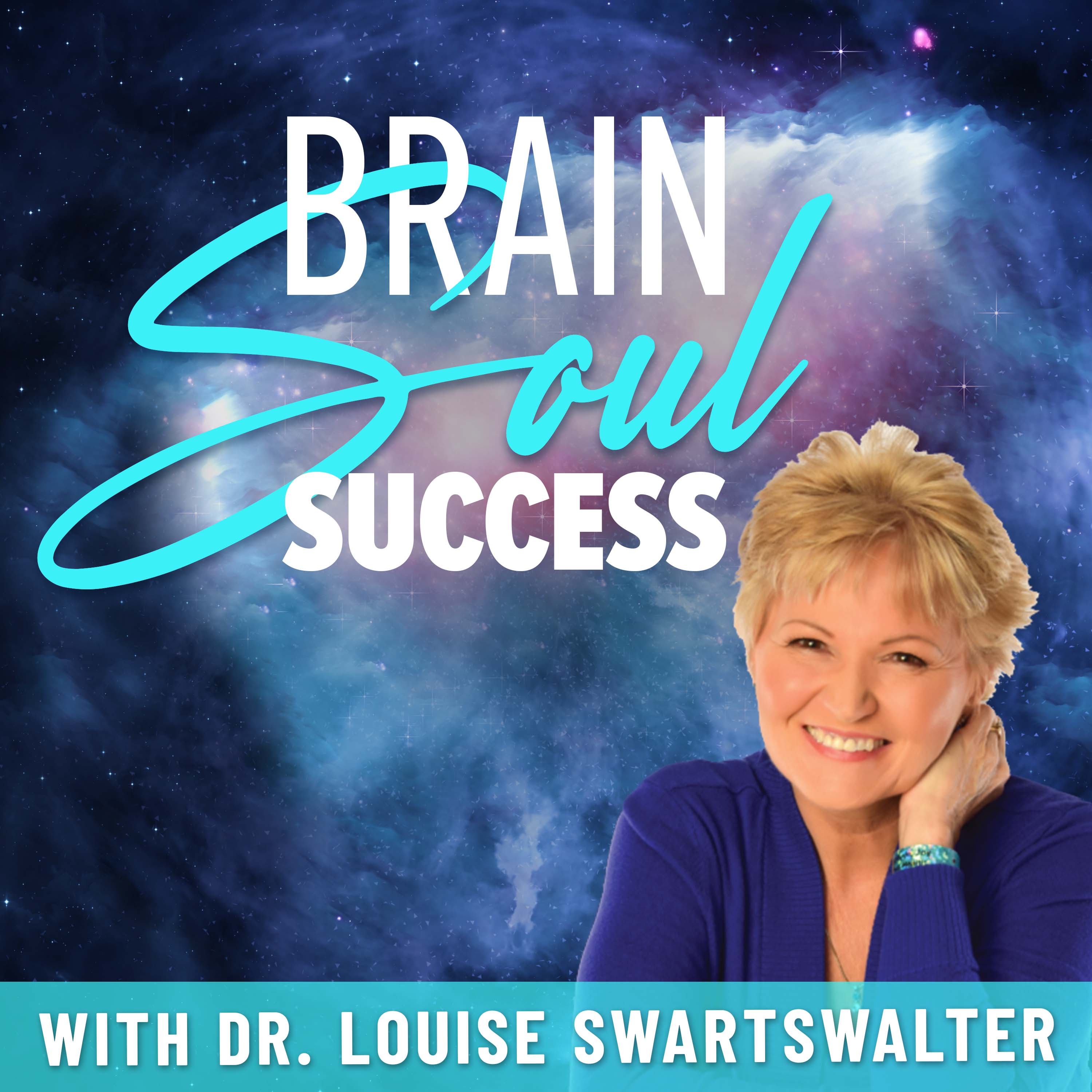 Welcome to the Brain-Soul Success Show where we learn, explore and create your powerful positive healing for life! If you are tired, feel stuck or frustrated the answer is in the little known brain-soul connection. Get ready to 10 X your results, achieve your goals faster and learn the 5 part mind-body- soul methodology that has transformed 50,000 lives- The B.R.A.I.N. System. Each week we share inspiring stories, brain tips and soul journeys from experts and guests who have overcome trauma, failure, hardships and reached amazing success in their lives. Many have used the B.R.A.I.N. system to 10 X their life goals. I am Louise Swartswalter, the creator of Brain -Soul Success. Isn't it time for you to be YOU- 100% our soul truth?
Episodes
Wednesday Nov 09, 2022
Wednesday Nov 09, 2022
Feng Shui for the Soul with Amanda Gates 
Our home is our sanctuary. The spaces that we inhabit play a much larger role in your well-being than we realize. If you want to experience more joy by developing a better relationship with your home, this is your chance to get insider's tips on how to achieve "ohm from your home". 
I'm super excited to have Amanda Gates with us today, author of the book "Feng Shui for the Soul". Amanda is a professionally trained Interior Designer, Advanced Feng Shui Practitioner, Podcaster, and an award-winning writer. She has seamlessly married interior design and Feng Shui for over 20 years to help clients achieve spaces that feel as beautiful as they look. 
Inside this episode: 
How to use Feng Shui to increase flow and abundance in all areas of your life.





Listen to her incredible story on how her own house used to give her stress, hysteria, fever blisters and panic attacks and how she redesigned and transformed it to bring a more positive energy using Feng Shui. This experience tapped her creative mind and led her to a thriving career in real estate and interior design.





Discover how our homes and the spaces we move into can affect our own personal chi and personal energy.





How to improve your personal chi and have a stronger sense of self so you can drive that energy into your environment.





Do you have a roofing issue, leaks in your pipes? Find out how your home is a direct reflection of you and how problems in your physical home may be related to your own emotions and even traumatic experiences.





Discover how meditation, journaling and having a conversation with mother nature can help you create a more peaceful surrounding inside your home. 
Just tuning in to this podcast will give you all the positive vibes! If you want to get your hands on Amanda's book you can get it here. Buy the book. To hire Amanda or know more about her work, visit her website at www.OhmForTheHome.com.