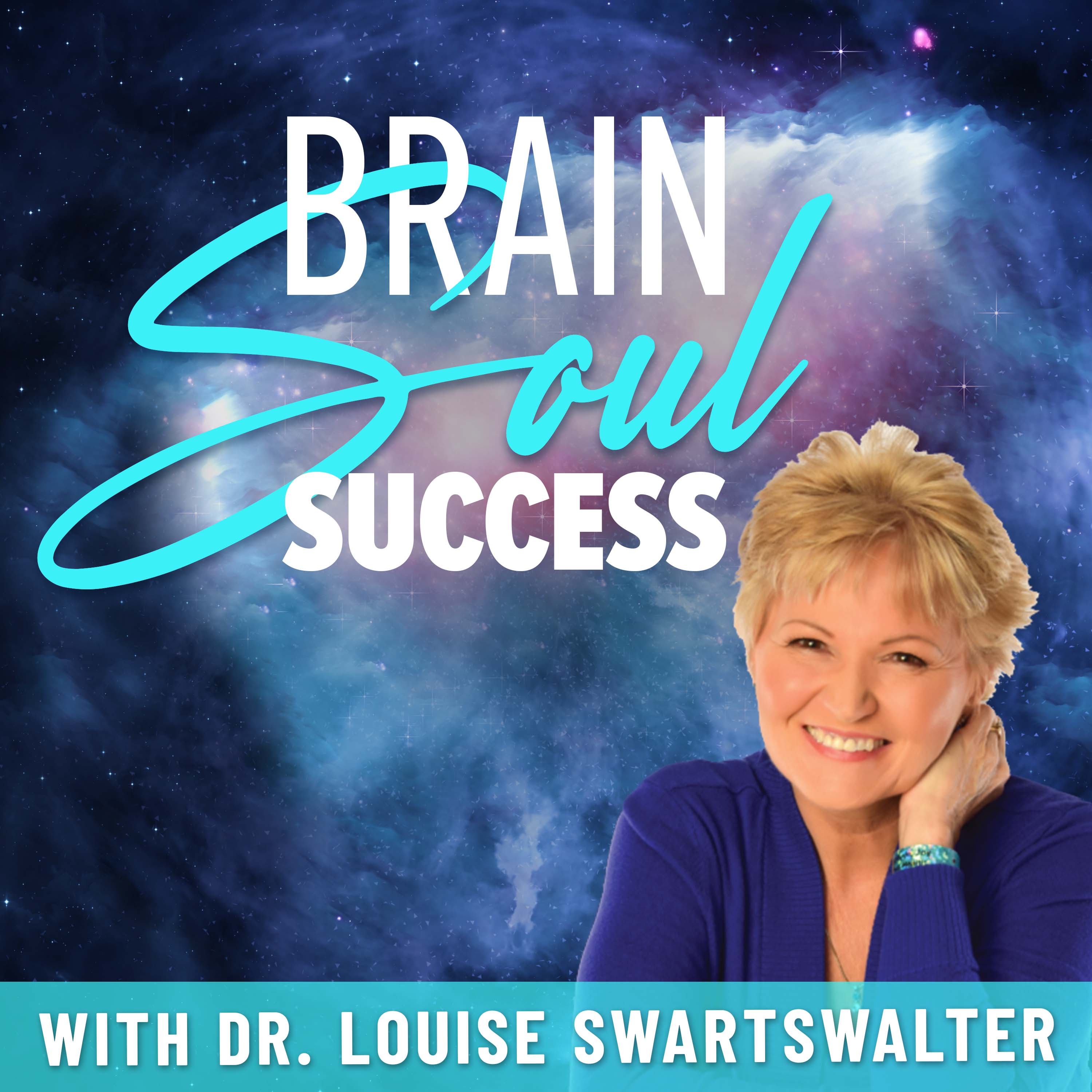 Welcome to the Brain-Soul Success Show where we learn, explore and create your powerful positive healing for life! If you are tired, feel stuck or frustrated the answer is in the little known brain-soul connection. Get ready to 10 X your results, achieve your goals faster and learn the 5 part mind-body- soul methodology that has transformed 50,000 lives- The B.R.A.I.N. System. Each week we share inspiring stories, brain tips and soul journeys from experts and guests who have overcome trauma, failure, hardships and reached amazing success in their lives. Many have used the B.R.A.I.N. system to 10 X their life goals. I am Louise Swartswalter, the creator of Brain -Soul Success. Isn't it time for you to be YOU- 100% our soul truth?
Episodes
Thursday Sep 07, 2023
Thursday Sep 07, 2023
Today's guest on the podcast has been through quite the journey when it comes to her health, starting out with being diagnosed with breast cancer at the young age of 25. Though her story has had several unexpected hurdles, she has taken those as an opportunity to learn, connect, and help others who may be struggling.  Join us today as Jill walks us through her journey of finding resilience.
Known as 'Your Functional Medicine Expert®' Dr. Jill Carnahan has been featured in Shape Magazine, Parade, Forbes, MindBodyGreen, First for Women, Townsend Newsletter, and The Huffington Post as well as seen on NBC News and Health segments with Joan Lunden. She is a prominent global keynote speaker and a prolific writer sharing her knowledge on stage and podcasts. With over a decade of producing popular content, her articles can be found in journals, newsletters, books, and social media posts!
She is the Medical Director of Flatiron Functional Medicine, a widely sought-after practice with a broad range of clinical services, including functional medicine protocols, nutritional consultations, chiropractic therapy, naturopathic medicine, acupuncture, and massage therapy that attracts A-list celebrities and athletes. A survivor of breast cancer, Crohn's disease, and mold toxicity, she routinely treats patients who come to her for solutions to their medical mysteries that haven't been solved.
Inside this episode:
Dr. Jill's health journey through breast cancer, Crohn's disease, and mold-related illness: Her driving force behind her passion for functional medicine

Signs and symptoms of mold toxicity, and how to know if you might be suffering from it

The power of turning from a purely analytical mind to a more heart-based/intuitive way of living

Finding meaning and purpose in the midst of your suffering

The power of connection and finding support in your community 
I just loved getting to chat with Dr. Jill today. Her story and perspective are so similar to my own and I love the work that she is doing to bring her medical knowledge and heart-centered intuitive approach into the world. 
Be sure to check out Dr. Jill's new book, Unexpected: Finding Resilience Through Functional Medicine, Science, and Faith available anywhere books are sold. To get a sneak peek, you can download the first chapter for free here: https://readunexpected.com/freechapter/
Learn more and connect with Dr. Jill!
To Your Success,
Love, Louise