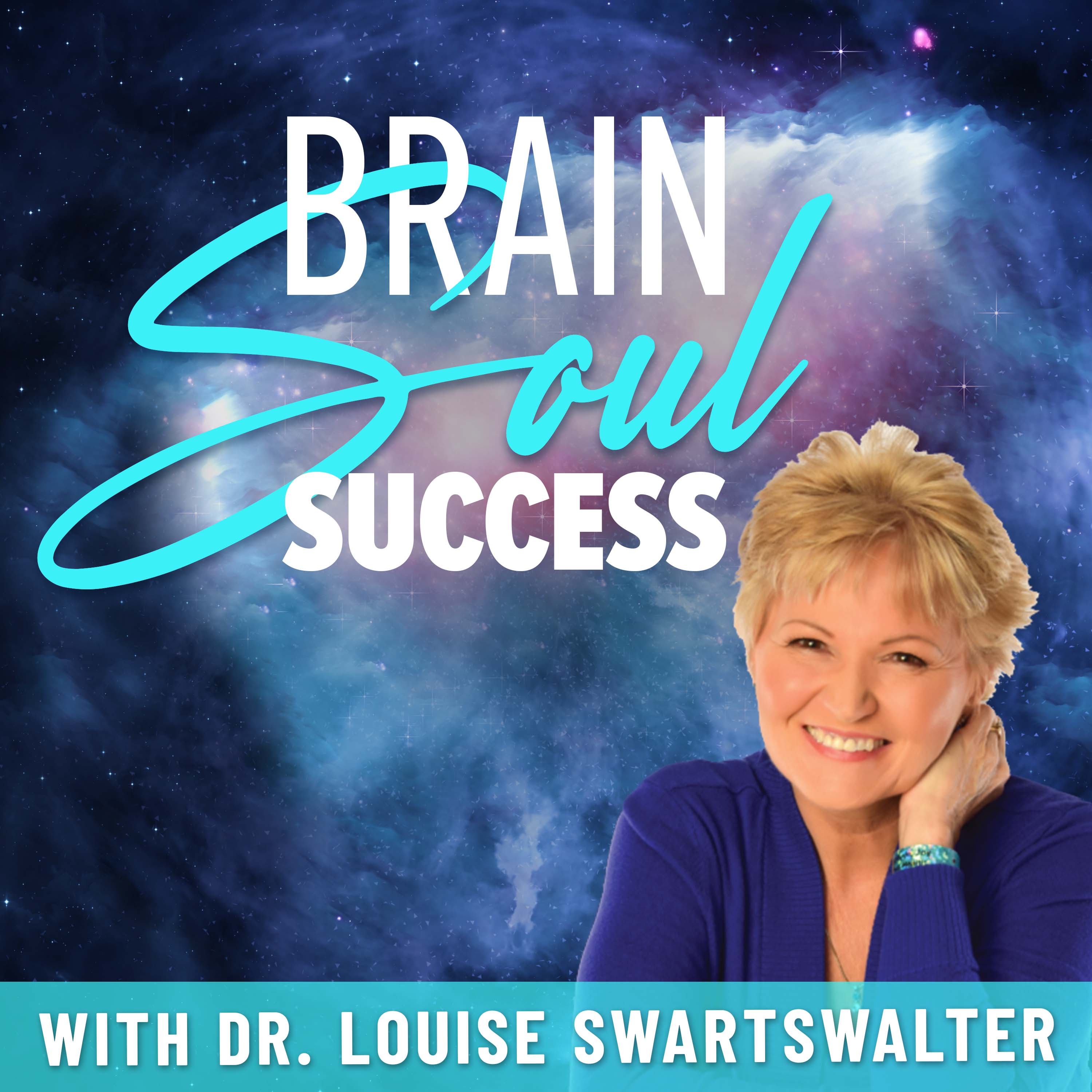 Welcome to the Brain-Soul Success Show where we learn, explore and create your powerful positive healing for life! If you are tired, feel stuck or frustrated the answer is in the little known brain-soul connection. Get ready to 10 X your results, achieve your goals faster and learn the 5 part mind-body- soul methodology that has transformed 50,000 lives- The B.R.A.I.N. System. Each week we share inspiring stories, brain tips and soul journeys from experts and guests who have overcome trauma, failure, hardships and reached amazing success in their lives. Many have used the B.R.A.I.N. system to 10 X their life goals. I am Louise Swartswalter, the creator of Brain -Soul Success. Isn't it time for you to be YOU- 100% our soul truth?
Episodes
Thursday Sep 14, 2023
Thursday Sep 14, 2023
Healing from Concussions & Leaky Brain with Dr. Titus Chiu
The brain is such a powerful organ but did you know that it's also the most sensitive? What does this mean for us as we seek to protect, nurture, and heal when we experience traumatic brain injuries and other neurological conditions? 
After suffering from a serious concussion early in his life, today's guest on the podcast was led to discover how we can heal our brains naturally. By digging into the root cause of the symptoms that present after these traumatic events and the link between our brain, heart and gut, Dr. Chiu is here to share how we can achieve optimal brain health and healing. 
Dr. Titus Chiu is a two-time #1 bestselling author, award-winning international speaker,
and holistic brain expert who specializes in healing concussions, naturally. He has a passion for empowering health-conscious people with the knowledge, insights, and practical actions needed to heal their brains and reclaim their lives after concussion– through advanced brain testing, state-of-the-art treatment technologies, and his clinically proven concussion recovery programs.
Dr. Chiu is the author of BrainSAVE! and Leaky Brain Fix. He works with patients and
private clients from all over the world, both online and in-person at his holistic brain
centers in California.
Inside this episode:
The personal story that led Dr. Titus to become a Functional Neurologist

What is leaky brain?

Why is it so important to brain health beyond just concussions?

Is there a way to find out if you have a leaky brain?

How can you fix a leaky brain?
Learn more about Dr. Chiu's innovative root-cause approach to concussion care at
www.brainsave.com.
Are you at risk for leaky brain? Take Dr. Chiu's free quiz here: leakybrainquiz.com  
Connect with Dr. Chiu!