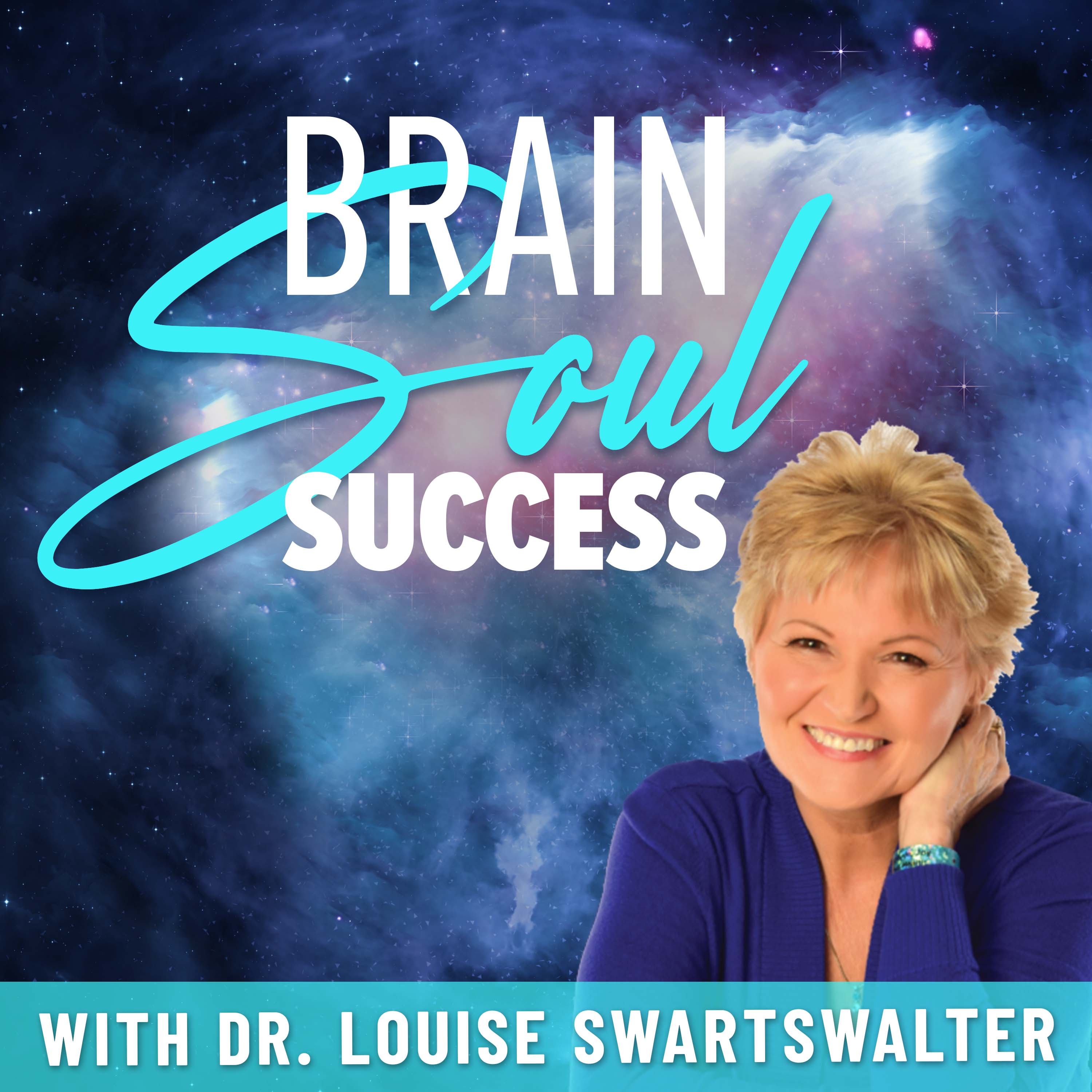 Welcome to the Brain-Soul Success Show where we learn, explore and create your powerful positive healing for life! If you are tired, feel stuck or frustrated the answer is in the little known brain-soul connection. Get ready to 10 X your results, achieve your goals faster and learn the 5 part mind-body- soul methodology that has transformed 50,000 lives- The B.R.A.I.N. System. Each week we share inspiring stories, brain tips and soul journeys from experts and guests who have overcome trauma, failure, hardships and reached amazing success in their lives. Many have used the B.R.A.I.N. system to 10 X their life goals. I am Louise Swartswalter, the creator of Brain -Soul Success. Isn't it time for you to be YOU- 100% our soul truth?
Episodes
Thursday Mar 16, 2023
Thursday Mar 16, 2023
Many times our first instinct when we're not feeling well or our health seems a bit out of whack is to go to the doctor. Maybe they come up with a diagnosis, maybe they don't. Maybe they throw some prescriptions your way or suggest supplements to treat your pain or illness. Sound familiar?
In today's episode, I'm joined by Heather Gray, known as The Lyme Boss, and we discuss why the above is not always the first solution to healing yourself. As Heather suggests, let's look beyond the treatment and get to the root cause of your health issues starting with your stress level and lifestyle. You can take control of your health journey!
Heather Gray is a Functional Diagnostic Nutritionist Practitioner. She found this work after 27 years of undiagnosed Lyme Disease, Celiac Disease, Hashimoto's, and Endometriosis. She was depressed, anxious, and in chronic widespread pain, bloated, constipated, exhausted, and experiencing weight gain, to name a few things. She set out on a path to healing and has now lost over 100 ounds, her pain has lessened, she no longer has suicidal thoughts, and has all-day energy.  Heather now has a practice where she teaches others how to take care of themselves and get the inflammation off their body and brain. She gives you control over your health journey!
Inside this episode:
Heather's health journey that led her to healing and building a business

Action steps Heather took to heal herself from lyme disease and other autoimmune diseases

The importance of taking control of your health journey by looking beyond the treatment to find the root cause of your health issues

Business lessons and tips for personal and professional growth
The work Heather has done to heal herself reminds me so much of my own health journey and the transformation she helps others experience is so effective in healing so many areas of your life. 
Grab Heather's free download – Real Cooking for Real Life! Do you need more energy to get through the day, tired of dealing with brain fog or chronic, widespread pain? Do you suffer from Lyme Disease or other Autoimmune disorders? Learn how to make delicious, fast, and easy meals to get your body in balance: https://thelymeboss.com/resource-download/

If you'd like to learn more from Heather, visit her website, www.thelymeboss.com
To Your Success,
Love, Louise