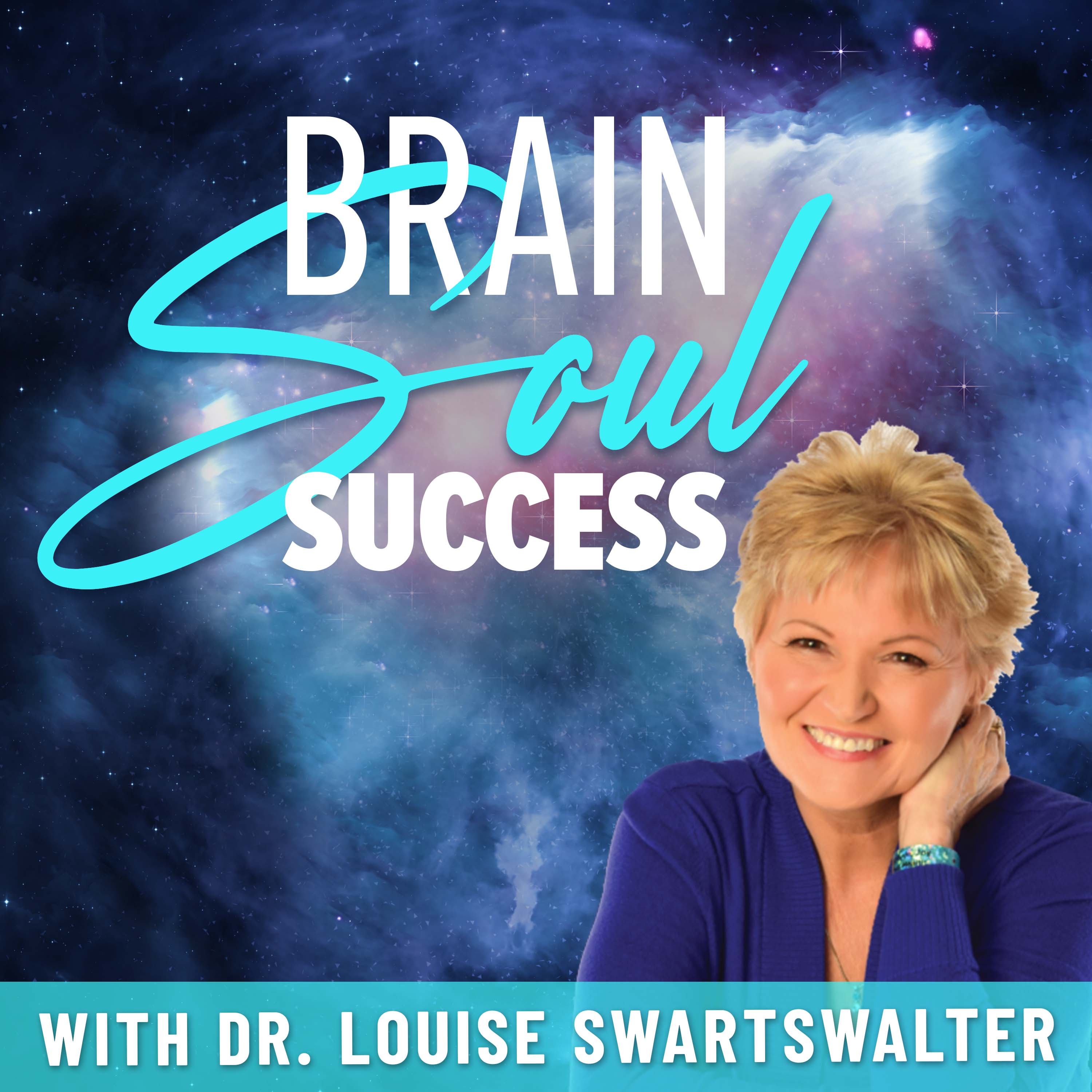 Welcome to the Brain-Soul Success Show where we learn, explore and create your powerful positive healing for life! If you are tired, feel stuck or frustrated the answer is in the little known brain-soul connection. Get ready to 10 X your results, achieve your goals faster and learn the 5 part mind-body- soul methodology that has transformed 50,000 lives- The B.R.A.I.N. System. Each week we share inspiring stories, brain tips and soul journeys from experts and guests who have overcome trauma, failure, hardships and reached amazing success in their lives. Many have used the B.R.A.I.N. system to 10 X their life goals. I am Louise Swartswalter, the creator of Brain -Soul Success. Isn't it time for you to be YOU- 100% our soul truth?
Episodes
Thursday Aug 04, 2022
Thursday Aug 04, 2022
I am so excited to have Dr. Jill Valerius all the way from Palmer, Alaska to be our podcast guest today. Dr. Valerius is a dual Board Certified in Family and Integrative Medicine and has an additional certification in Functional Medicine. She started her medical career as a Certified Athletic Trainer. She has been practicing in the Mat-Su Valley since 2003.

She is the founder of Now Health, a membership-based practice focusing on personalized care. Dr. Valerius is passionate about the fact that the future of health care needs to focus on educating and empowering individuals in lifestyle choices to create health, rather than diagnosing "disease and ailments"  and prescribing medications.
Inside this episode: 
Listen to her personal journey in finding her career path in Functional Medicine and what ignited her to help people find proper nutrition and self-care.





How she pivoted her career and created a more meaningful holistic practice that is more aligned with her personality, values, and beliefs. 





Get the inside scoop on how she created a thriving business with over 2,000 patients amidst the pandemic and helping people lead better and healthier lives, even in a remote setting.





How she introduces other facets of healing in her practice including sound therapy, tone therapy, meditation, and journaling.





How she balances her life by adding more movement into her life. She enjoys a variety of outdoor pursuits and makes it a point to attend to personal hobbies like cooking and her lifelong commitment to learning. 
I love how empowered Dr. Valerius is passionate about the fact that the future of health care really needs to focus on educating and empowering people to make those choices to create their health rather than just diagnosing ailments and diseases. 

You can know more about Dr. Valerius and her work at her website Now Health Palmer