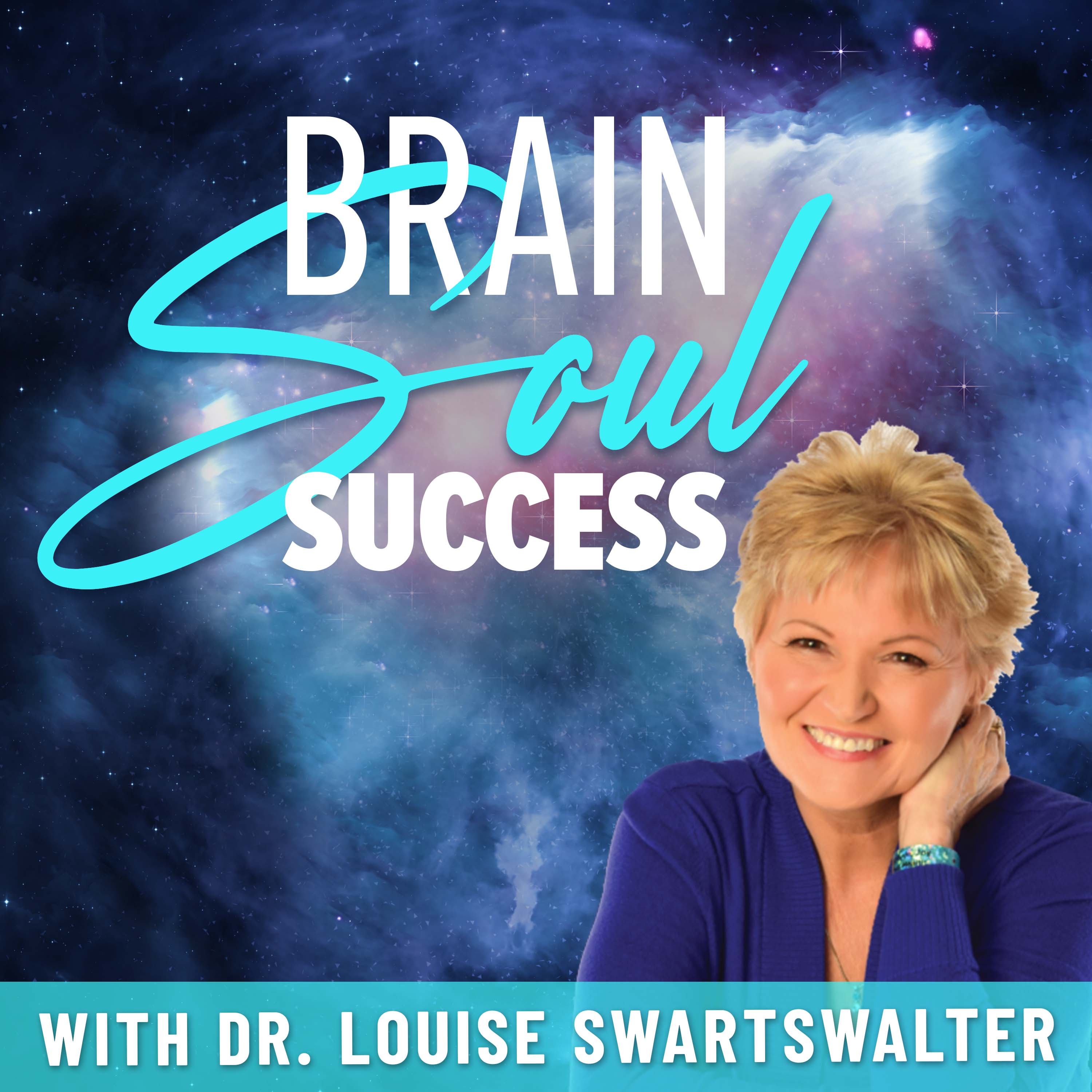 Welcome to the Brain-Soul Success Show where we learn, explore and create your powerful positive healing for life! If you are tired, feel stuck or frustrated the answer is in the little known brain-soul connection. Get ready to 10 X your results, achieve your goals faster and learn the 5 part mind-body- soul methodology that has transformed 50,000 lives- The B.R.A.I.N. System. Each week we share inspiring stories, brain tips and soul journeys from experts and guests who have overcome trauma, failure, hardships and reached amazing success in their lives. Many have used the B.R.A.I.N. system to 10 X their life goals. I am Louise Swartswalter, the creator of Brain -Soul Success. Isn't it time for you to be YOU- 100% our soul truth?
Episodes
Thursday Mar 24, 2022
Thursday Mar 24, 2022
Who doesn't love to eat? We all do, right? The key to health is getting the right nutrition from the rights foods that we prepare, cook, and eat. If you love hanging out in the kitchen, you will love today's Podcast with James Barry, celebrity chef and the man behind Pluck, a unique organ-based, all-purpose seasoning. 
James Barry's 16 + years in the culinary field started as a private chef cooking for celebrities such as Tom Cruise, Mariska Hargitay, George Clooney, Gerard Butler, Sean "Puffy" Combs, Barbra Streisand, and John Cusack. He started Wholesome2Go, a healthy, high-quality food delivery company that he ran for 8 years. Recently, James launched his first functional food product, Pluck, an organ-based, all-purpose seasoning. It's the first of its kind - an amazingly easy and delicious way for people to get organ meats into their diet. James also co-authored the cookbook  Clean 7 with Dr. Alejandro Junger, Eat Naked and The Naked Foods Cookbook with Margaret Floyd. 
Inside this episode:
Jame's journey into the culinary field and how he turned his passion into a heart-centered career. 

How he juggled running a meal delivery business and being a stay at home dad - and the lessons behind it. 

The myths behind organ meat and why it is Mother Nature's multivitamin.

Know all about

Pluck

-

a one of a kind health product, an organ-based all- purpose seasoning that brings out the umami flavor in your foods. 

How he integrates health, science and spirituality into his thriving business. 
Try Pluck today and get 10% off!
Go buy yourself one at  EatPluck.com 
Check out James' website for his recipes and all things you can prepare with Pluck. 
You can follow James Barry at @chejamesbarry on Instagram 
Follow Pluck on Instagram @eatpluck
​​