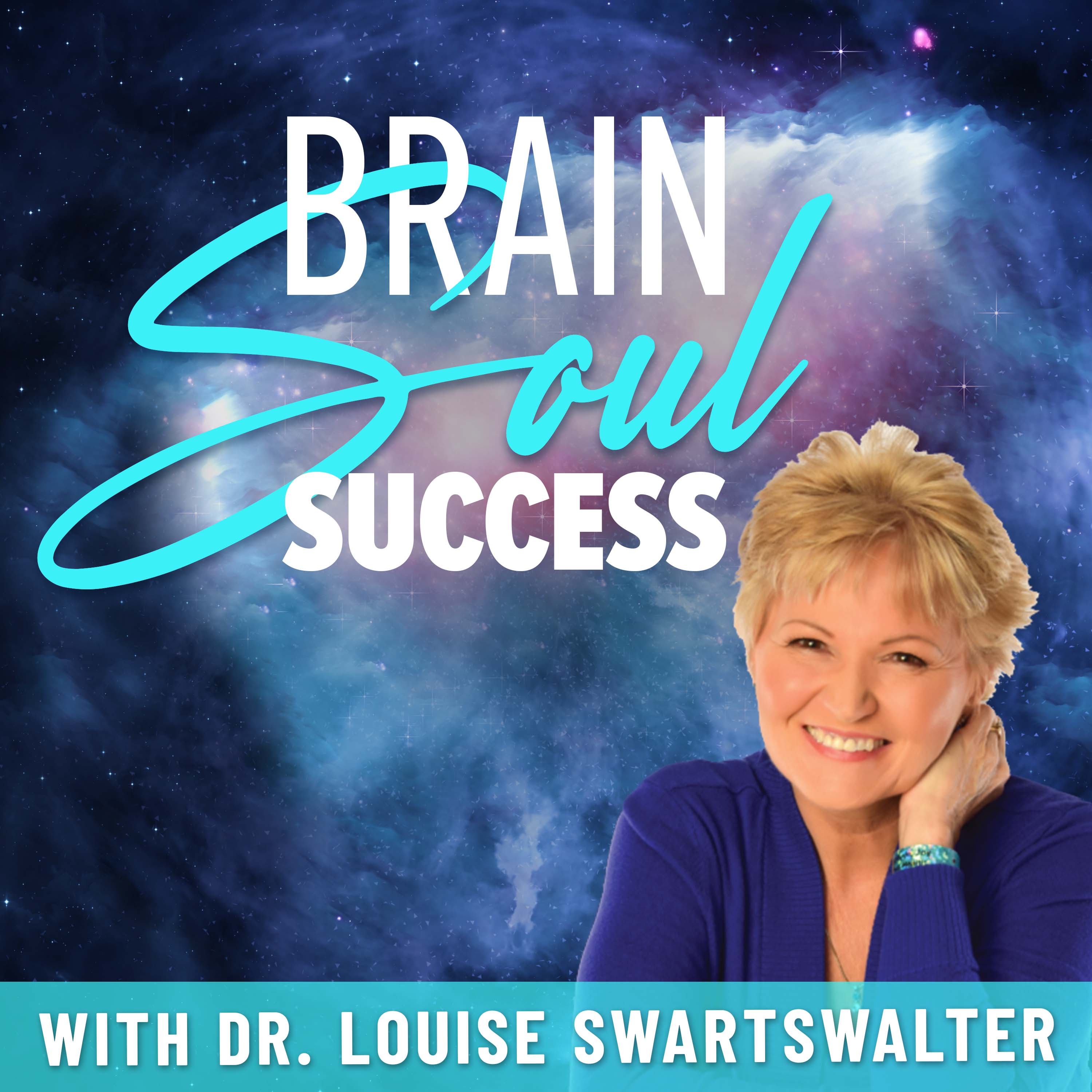 Welcome to the Brain-Soul Success Show where we learn, explore and create your powerful positive healing for life! If you are tired, feel stuck or frustrated the answer is in the little known brain-soul connection. Get ready to 10 X your results, achieve your goals faster and learn the 5 part mind-body- soul methodology that has transformed 50,000 lives- The B.R.A.I.N. System. Each week we share inspiring stories, brain tips and soul journeys from experts and guests who have overcome trauma, failure, hardships and reached amazing success in their lives. Many have used the B.R.A.I.N. system to 10 X their life goals. I am Louise Swartswalter, the creator of Brain -Soul Success. Isn't it time for you to be YOU- 100% our soul truth?
Episodes
Thursday Apr 20, 2023
Thursday Apr 20, 2023
If you've ever found yourself wanting to ditch a bad habit or just improve some aspect of your life, hypnosis may not be the first solution that comes to mind. But what if I told you that you can actually achieve success in becoming the person you want to be through hypnosis? 
My guest on the podcast today is Rita Black C.Ht., a clinical hypnotherapist and a leading expert in both the arenas of smoking cessation and weight loss. She is the author of the best selling From Fat to Thin Thinking:Unlock Your Mind for Permanent Weight Loss and the host of the Thin Thinking podcast. She is a featured expert on Unplug Meditation and Beach Body Fitness. Her online hypnosis-based Shift Weight Mastery Process and Smokefree123 programs have helped thousands unlock the power of their subconscious to have powerful transformations into healthier and more powerful lives.
If you're tired of fad diets that don't work, have tried to quit smoking just to start up again and again, this episode will empower and educate you on the power of your mind through hypnosis. 
Inside this episode:
Rita's personal journey with smoking and weight that led her to hypnosis

What exactly is hypnosis and how does it help people achieve a more long lasting weight  release 

Can everyone use hypnosis successfully? 

How our identity and beliefs play an important role in successful weight management

Testimonies of success after feelings of failure around weight loss and smoking
I love the work Rita is doing and the lives that she's changing with her programs. We completely align in understanding the power of the brain and how we can shift our identities, our habits and even our behavior patterns to experience more freedom and transform our lives! 
Interested in learning more? Be sure to check out Rita's Free Weight Loss Masterclass with a light hypnosis session: How to Stop the 'Start Over Tomorrow' Weight Struggle Cycle and Start Releasing Weight for Good. This 75-minute masterclass will walk you through how to remove the subconscious weight barriers that keep you struggling. https://shiftmonthlymasterymembership.mykajabi.com/a/2147508656/5SWsKHbs
To Your Success,
Love, Louise