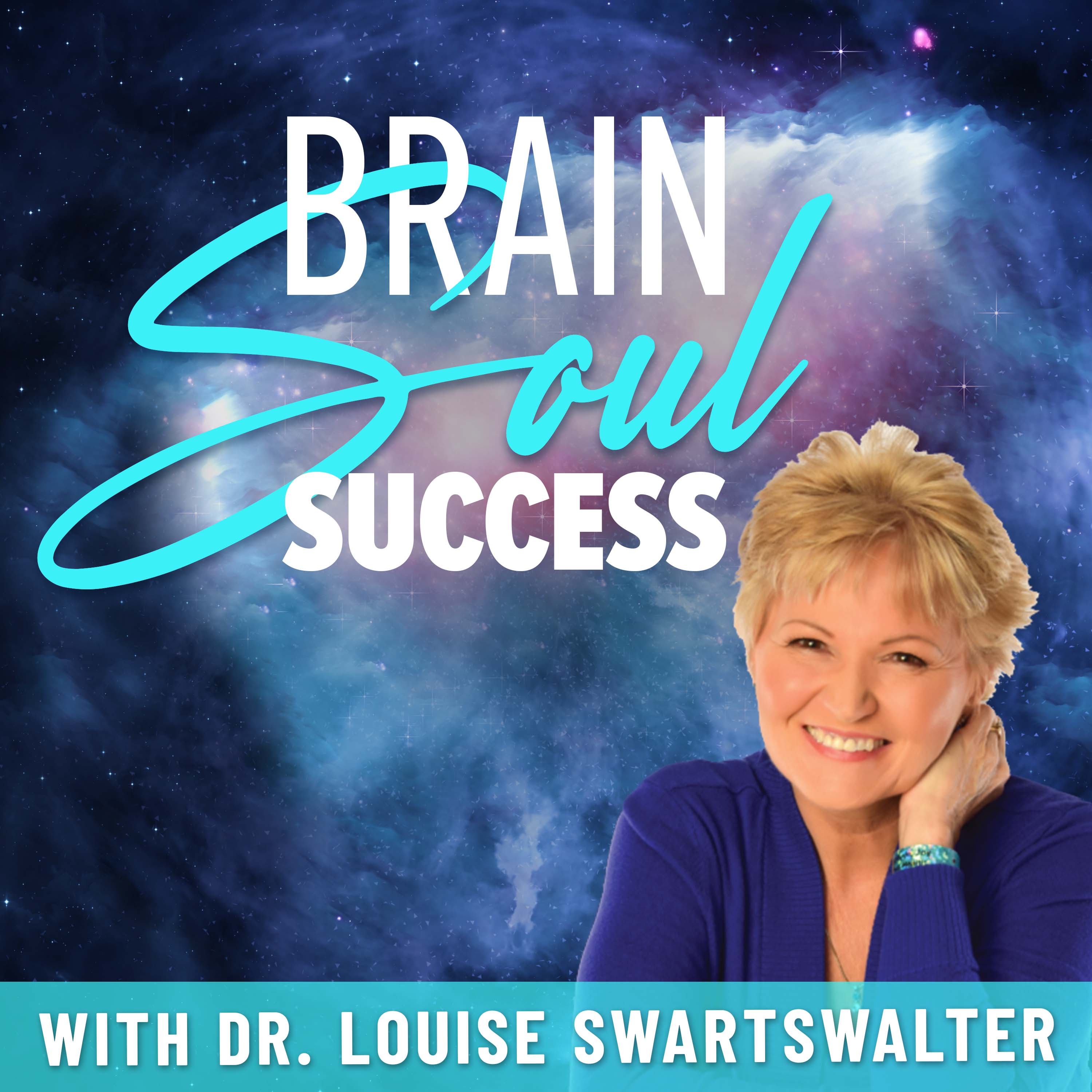 Welcome to the Brain-Soul Success Show where we learn, explore and create your powerful positive healing for life! If you are tired, feel stuck or frustrated the answer is in the little known brain-soul connection. Get ready to 10 X your results, achieve your goals faster and learn the 5 part mind-body- soul methodology that has transformed 50,000 lives- The B.R.A.I.N. System. Each week we share inspiring stories, brain tips and soul journeys from experts and guests who have overcome trauma, failure, hardships and reached amazing success in their lives. Many have used the B.R.A.I.N. system to 10 X their life goals. I am Louise Swartswalter, the creator of Brain -Soul Success. Isn't it time for you to be YOU- 100% our soul truth?
Episodes
Thursday Nov 17, 2022
Thursday Nov 17, 2022
The Less Stressed Life with Christa Biegler  
As a successful entrepreneur, you are speaking at events in person and online and juggling business, family, and life. It can be stressful, and Christa Biegler shares her wisdom as the host of the Less Stressed Life podcast and author of The Eczema Relief Diet & Cookbook. She helps health-savvy women overcome food sensitivities and fatigue without restrictive dieting to beat bloat, burnout & eczema breakouts.  
Skin diseases are quite common and affect as many as one in three Americans at any given time. Christa found that her eczema and food sensitivities were related to stress, toxins, and liver imbalances. Skin rashes can be related to gut, kidney, and thyroid too.  You really must look at the whole person.  
Christa's brilliant mind and good questioning and her brain soul shine in this interview. You will find her genuineness and sharing inspiring. We discussed the power of questions and purpose, daily routines to destress, and more.  
Inside this issue, you will discover:  
How skin issues and inflammation can be related to the gut, liver, kidney, and colon and show up differently in individuals.  
How to destress by asking the question, what gives you joy? What fills you up?  
She does not start a project after 8:30 pm. 
As a fast talker, she had to learn to slow down, de-stress and listen to her heart.  
Working holistically with the three pillars- structural, nutritional, and emotional.  
The epidemic of seeking purpose is big right now.  
The power of Lion's Mane for your brain!   
I recommend listening to her podcast. The Less Stressed Life! - www.lessstressedlife.com 
To learn more about how to work with Christa and take her detox quiz go here: https://www.christabiegler.com/