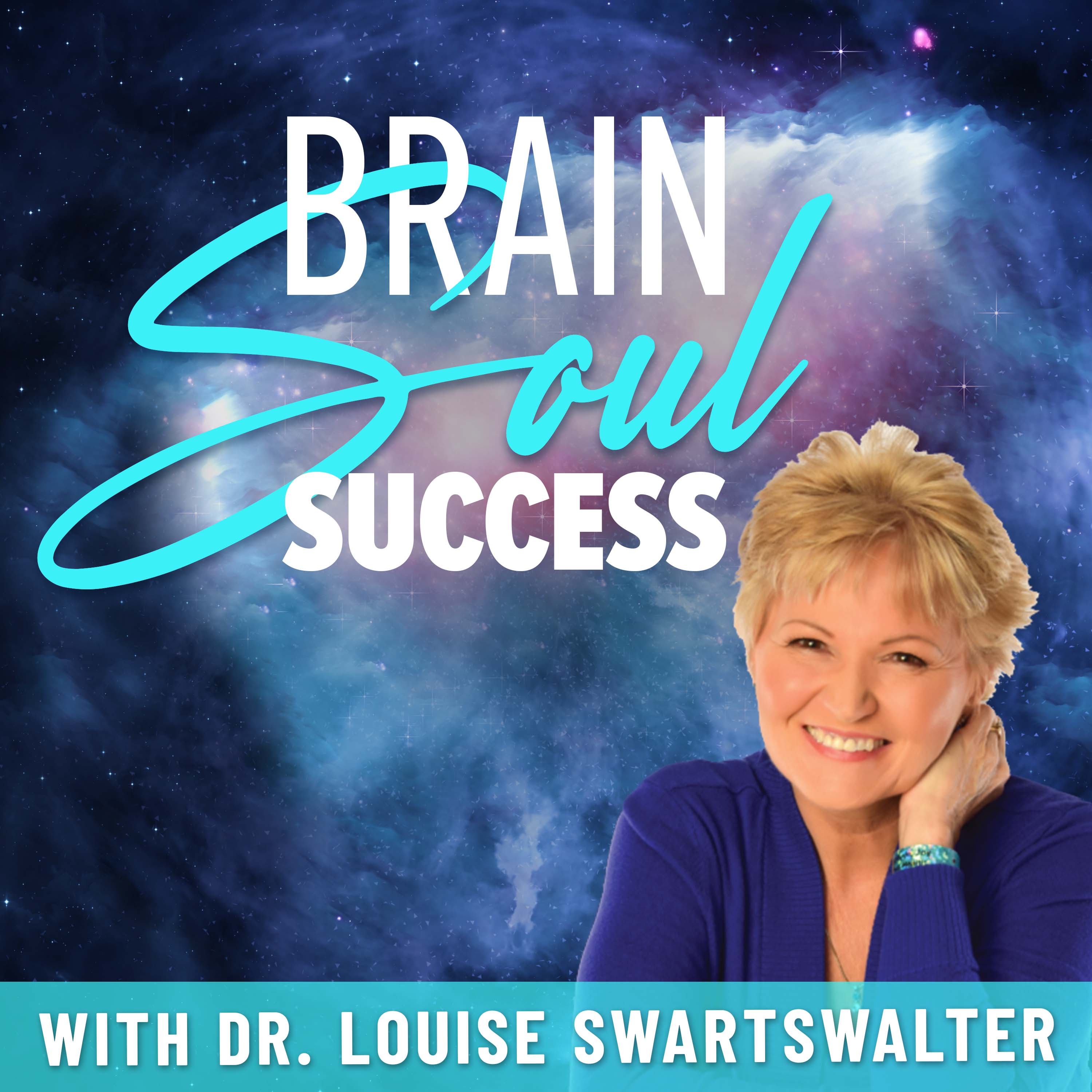 Welcome to the Brain-Soul Success Show where we learn, explore and create your powerful positive healing for life! If you are tired, feel stuck or frustrated the answer is in the little known brain-soul connection. Get ready to 10 X your results, achieve your goals faster and learn the 5 part mind-body- soul methodology that has transformed 50,000 lives- The B.R.A.I.N. System. Each week we share inspiring stories, brain tips and soul journeys from experts and guests who have overcome trauma, failure, hardships and reached amazing success in their lives. Many have used the B.R.A.I.N. system to 10 X their life goals. I am Louise Swartswalter, the creator of Brain -Soul Success. Isn't it time for you to be YOU- 100% our soul truth?
Episodes
Thursday Aug 31, 2023
Thursday Aug 31, 2023
Did you know that having clear, radiant skin isn't just about the products you're using (or not)?  The brain is the master control center for everything else in the body. If something in your body seems off, then your brain is off which results in everything from hair loss, nervous system dysregulation and…skin issues. The skin is the largest organ in the body so, let's learn how to nurture and protect it with today's guest, Rachel Varga.
Rachel Varga BScN, RN, CANS is a Double Board Certified Aesthetic Nurse Specialist since 2011 with over 20,000 procedures performed, host of a top 20 podcast The Always Radiant Skin Podcast, an international clinical trainer for other Physicians and Nurses, celebrity skin expert featured by Dave Asprey, JJ Virgin and more! Rachel is an international speaker and a 6 time academically published award-winning author in the field of regenerative and aesthetic nursing as well as an executive board member and peer reviewer for USA based Plastic and Aesthetic Nursing Journal, and she is a regular contributor to the UK-based Journal of Aesthetic Nursing. Rachel is one of the first to combine functional slowing aging techniques, biohacking and modern medical aesthetics by teaching us how to tune into what the skin is telling us about our internal health and what to do about it. Through education on at-home non-toxic skin care, hair care, dermal rolling, in-clinic skin rejuvenation and biohacking, Rachel helps inspire others with her unique toolkit to slow cellular aging and enhance radiance using her Holistic SCIENCE of BEAUTY method at RachelVarga.ca where One on One sessions for at-home and in-clinic skin rejuvenation guidance and are available. 
Inside this episode
What is aesthetic nursing?

Keeping your brain and skin clear with biohacking

The importance of purification, detoxing and cleansing

Understanding and being aware of electromagnetics and other toxins

How to implement a holistic skin diet
Rachel has a free guide that will help you unlock your best skin yet! Check out her skin checklist, along with some extra bonuses and tips, here: https://skincarechecklist.com/
Ready to ditch toxic products for more clean, effective skincare? Check out Rachel's products and use the promo code LouiseSwartswater for 15% off. Find them here: https://rachelvarga.ca/
Connect and learn more from Rachel!