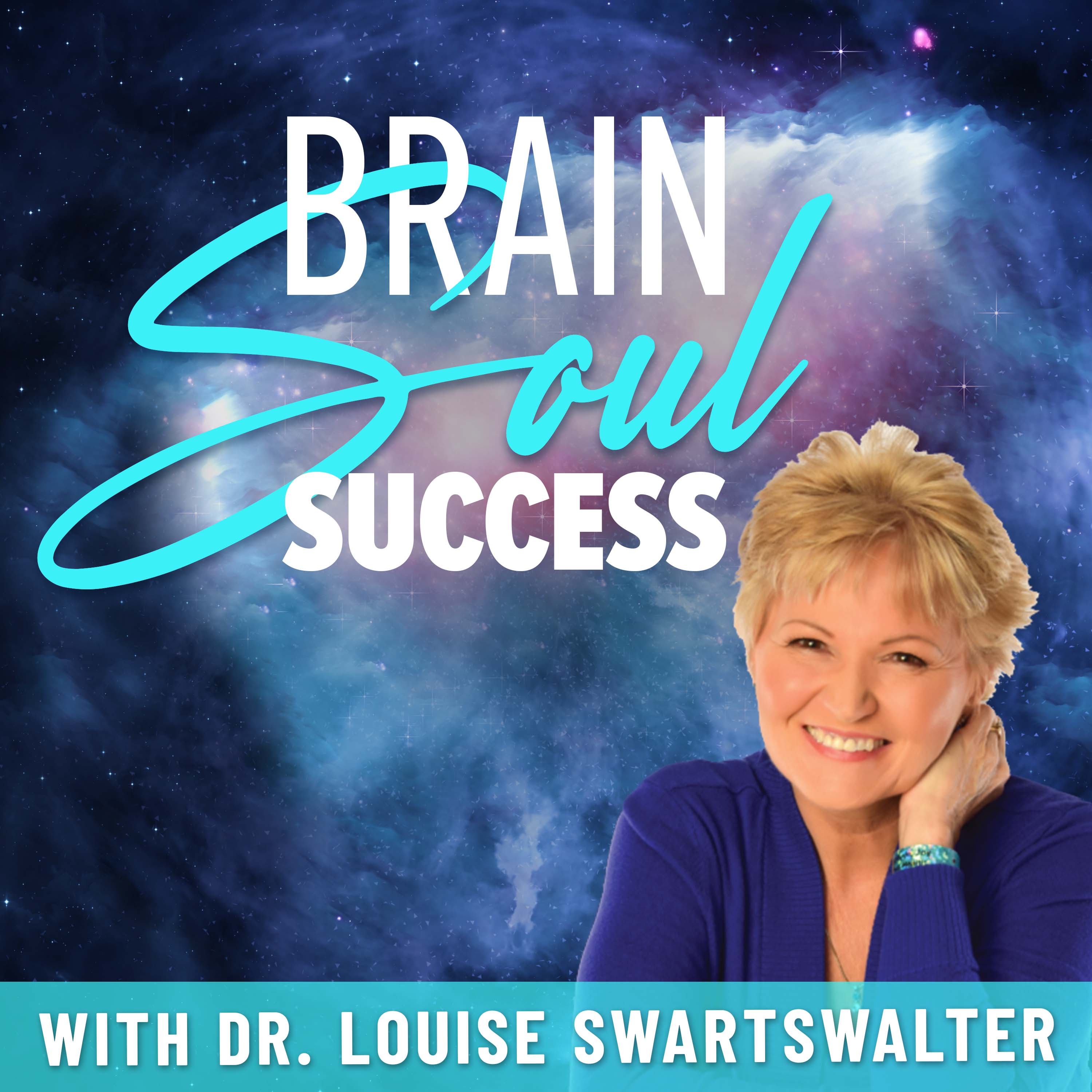 Welcome to the Brain-Soul Success Show where we learn, explore and create your powerful positive healing for life! If you are tired, feel stuck or frustrated the answer is in the little known brain-soul connection. Get ready to 10 X your results, achieve your goals faster and learn the 5 part mind-body- soul methodology that has transformed 50,000 lives- The B.R.A.I.N. System. Each week we share inspiring stories, brain tips and soul journeys from experts and guests who have overcome trauma, failure, hardships and reached amazing success in their lives. Many have used the B.R.A.I.N. system to 10 X their life goals. I am Louise Swartswalter, the creator of Brain -Soul Success. Isn't it time for you to be YOU- 100% our soul truth?
Episodes
Thursday Sep 21, 2023
Thursday Sep 21, 2023
Trauma, Truth & Triumph with Alreen Haeggquist
Alreen Haeggquist is a lawyer, survivor of childhood sexual abuse, and fierce advocate for those brave enough to stand up to their abusers in court. Over the last two decades, Alreen has fought for victims of abuse, harassment, discrimination, retaliation, and fraud in high-profile lawsuits. Her law firm, Haeggquist & Eck, has recovered millions of dollars for its clients—and plays a critical role in allowing victims to reclaim their narratives. Determined to break the cycle of abuse, Alreen uses her trauma to help others get out of the darkness and reclaim their light.
Alreen joins us on the podcast today to share her story and the powerful work that she is doing to help other women stand up and stop the silence. I read Arleen's book and could not put it down. Alreen is a powerful soul and a passionate person of service.  Her courage and hard work transmuting trauma to triumph is touching, inspiring and so needed in our world. I hope you enjoy this interview as much as I did!  
Inside this episode:
Alreen's personal story of sexual abuse and trauma

The lasting effects of childhood abuse on mental health

How Alreen has used her trauma to empower and heal survivors of abuse

The importance of working through past trauma for ultimate healing
Be sure to check out Alreen's new book, Fired Up: Fueling Triumph from Trauma on Amazon here:  https://www.amazon.com/Fired-Up-Fueling-Triumph-Trauma-ebook/dp/B0CFCLK5F3/ref=tmm_kin_swatch_0?_encoding=UTF8&qid=16941880
You can read the introduction chapter for free on her website here: https://www.alreen.com/