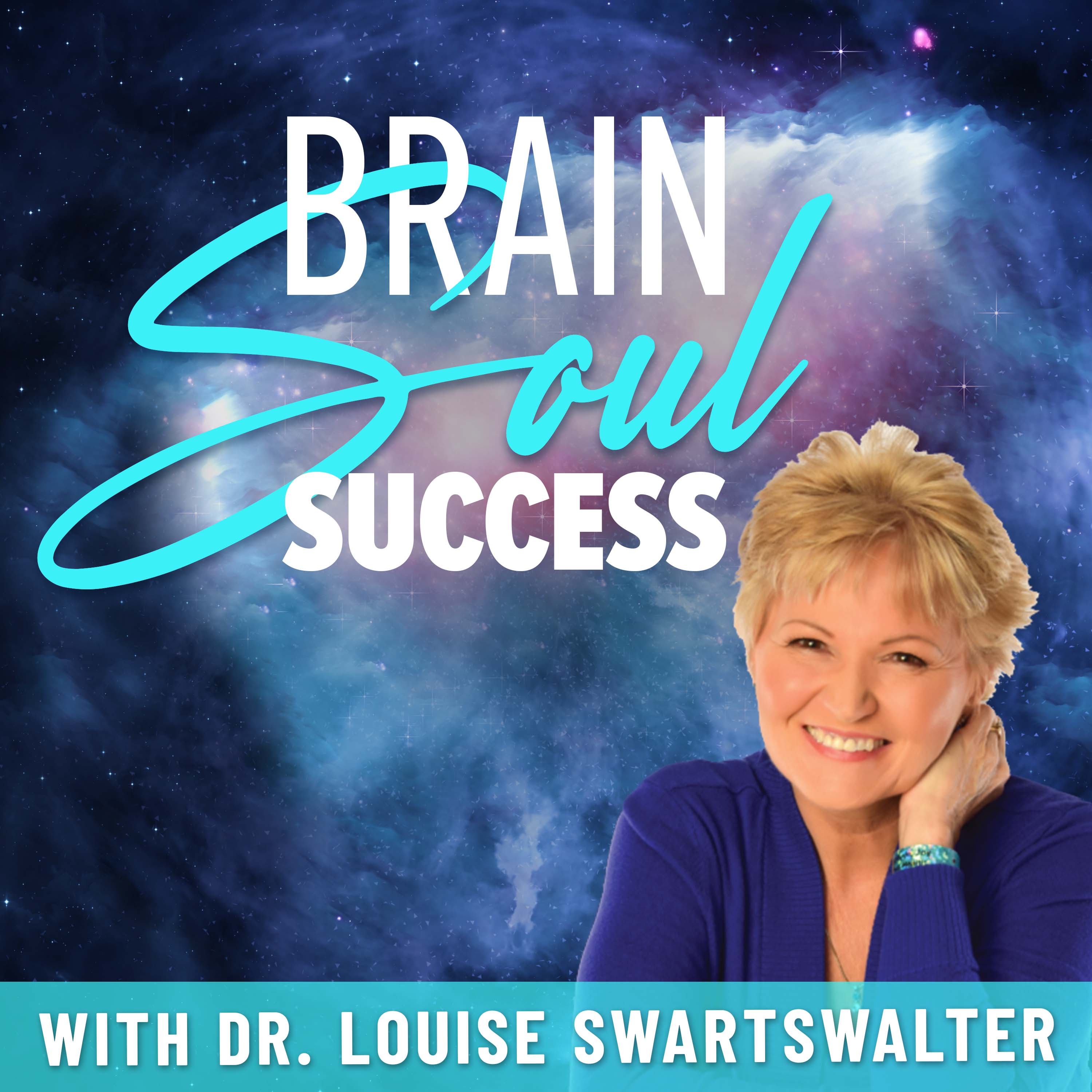 Welcome to the Brain-Soul Success Show where we learn, explore and create your powerful positive healing for life! If you are tired, feel stuck or frustrated the answer is in the little known brain-soul connection. Get ready to 10 X your results, achieve your goals faster and learn the 5 part mind-body- soul methodology that has transformed 50,000 lives- The B.R.A.I.N. System. Each week we share inspiring stories, brain tips and soul journeys from experts and guests who have overcome trauma, failure, hardships and reached amazing success in their lives. Many have used the B.R.A.I.N. system to 10 X their life goals. I am Louise Swartswalter, the creator of Brain -Soul Success. Isn't it time for you to be YOU- 100% our soul truth?
Episodes
Friday Nov 12, 2021
Friday Nov 12, 2021
Your Radiant Health with Kate Vazquez 
This week on the podcast, we are going to talk about women's health - everything from gut health to hormones. I am happy to introduce to you to Kate Vazquez, she is a Functional Medicine Physician Assistant, Estrogen Dominance Expert, founder of Radiant Health, and the Author of the book, Estrogen is a B*tch.
Kate loves empowering women to reclaim their health and vitality. Her work brings awareness about estrogen dominance, so women can learn how to naturally balance their hormones, work with their cycles to enjoy happy periods, and create health in their bodies. She's passionate about teaching women how to reconnect to themselves, use their cycle as their superpower, and tap into their feminine energy at their highest level. 
Inside this episode: 
Learn how to balance estrogen and progesterone from a holistic point of view

Unexpected long term effects of birth control and how it impacts the gut

Signs and symptoms that your hormones is out of balance 

How you can leverage your cycle as a superpower

What supplements can help you in balancing your hormones 

Kate's top 3 self care tips during your cycle 
If you want to know how you can use your menstrual cycle to reach your highest potential & live your best life, you can grab this helpful guide: 
Download Kate's free gift: Use Your Cyle as a Superpower
I was really impressed with Kate's knowledge and passion about hormone health. If you want to go deeper and understand your hormones so you can be more confident, enhance your libido and get  and experience optimal energy, you can get Kate's book, Estrogen is a B*itch. Now out on Amazon, grab it here https://www.amazon.com/dp/B09GZPJZHX